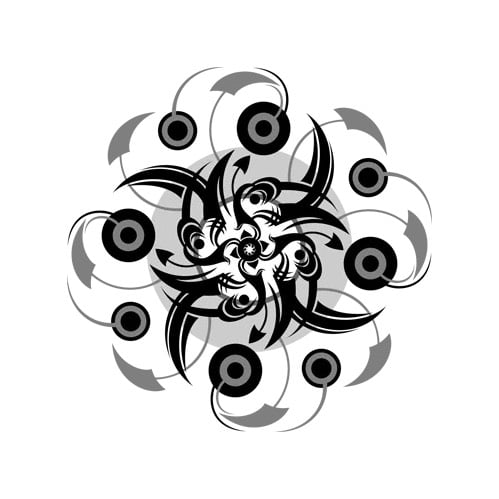 Our Privacy& Cookies Policy
We ask that you read this website privacy policy carefully as it contains important information on who we are, how and why we may collect, store, use and share personal information, your rights in relation to your personal information and on how to contact us and supervisory authorities in the event you have a complaint.
This website privacy policy is divided into the following sections:
1. Who we are
2. Our website
3. Our collection and use of your personal information
4. Transfer of your information out of the EEA
5. Cookies and similar technologies
6. Marketing
7. Your rights
8. Keeping your personal information secure
9. How to complain
10. Changes to this website privacy policy
11. How to contact us
12. Do you need extra help?
Who we are
This website is operated by Behbahani & Co Solicitors. We are a firm of solicitors providing legal services to our clients. Information about our services and contact details are contained in other sections of this website.
We collect, use and are responsible for certain personal information about you. When we do so we are regulated under the
General Data Protection Regulation which applies across the European Union (including in the United Kingdom) and we are responsible as 'controller' of that personal information for the purposes of those laws.
Our website
This privacy policy relates to your use of our website, "Behbahani & Co Solicitors (
www.behbahani.co.uk)" only .
Throughout our website we may link to other websites owned and operated by certain trusted third parties to provide additional information for you and/or to direct you to additional products and services potentially available to you. These other third party websites may also gather information about you in accordance with their own separate privacy policies. For privacy information relating to these other third party websites, please consult their privacy policies as appropriate.
Our collection and use of your personal information
We collect personal information about you when you access our website to make an appointment, contact us, send us feedback via email. We collect this personal information from you either directly, such as when you use our online consultation appointment facility, make direct contact with us via phone or email or indirectly, such as your browsing activity while on our website (see 'Cookies' below).
The personal information we collect about you depends on the particular activities carried out through our website. Such information includes:
your name, address and contact details when you book a consultation appointment or complete any of our web forms
brief description of your query when you book a consultation appointment via our website
details of any feedback you give us by phone, email, post or via social media
information about the services we provide to you
any other information you give to us by phone, email or post specific to your matter and the handling of your matter by us
We use this personal information to:
create and manage and process your consultation appointment, your query or feedback,
verify your identity
customise our website and its content to your particular preferences
notify you of any changes to our website or to our services that may affect you
improve our services
This website is not intended for use by children under the age of 13 and we do not knowingly collect or use personal information relating to children.
Our legal basis for processing your personal information
When we use your personal information we are required to have a legal basis for doing so. There are various different legal bases upon which we may rely, depending on what personal information we process and why.
The legal bases we may rely on include:
consent: where you have given us clear consent for us to process your personal information for a specific purpose
contract: where our use of your personal information is necessary for a contract we have with you, or because you have asked us to take specific steps before entering into a contract
legal obligation: where our use of your personal information is necessary for us to comply with the law (not including contractual obligations)
vital interests: where our use of your personal information is necessary to protect you or someone else's life
public task: where our use of your personal information is necessary for us to perform a task in the public interest or for our official functions, and the task or function has a clear basis in law
legitimate interests: where our use of your personal information is necessary for our legitimate interests or the legitimate interests of a third party (unless there is a good reason to protect your personal information which overrides our legitimate interests)
Further information—the personal information we collect, when and how we use it
For further details on when we collect personal information, what we collect as well as how we use it, please read the following sections:
When information is collected

What information we ask for

How and why we use your information

When you register with us for purposes of making a consultation appointment

Contact details and any other information you wish to provide us in respect of your query.

We ask for this:

— to create and manage your appointment with us

— to communicate with you about your appointment or query

—

We rely on our rights as indicated above as the lawful basis for collecting and using your personal information.

We will keep this information for a minimum period of 6 years as we are obliged to do so in compliance with the Solicitors Regulation Authority requirements

When you contact us by email, phone, post or social media

Contact details and any other in-formation you wish to provide us in respect of your query.

We may also ask for information and documentation so to consider and attend to your query.

As above
Who we share your personal information with
We do not routinely share with any third parties and will only do so with your formal consent. We may however have to share your personal information with our regulatory , the Solicitors Regulation Authority or governmental entities such as Her Majesty's Revenue and Customs (HMRC) and our accountants as part of an audit process.
This data sharing enables is solely for purposes of regulatory and/or audit issues in respect of our Firm and will never be for purposes of any issues specific to your personal matter(s). For example, we may have to provide your personal details to HMRC to satisfy them that you are not liable for payment of VAT on your legal costs because you do not have leave to remain in the UK.
We will also share personal information with law enforcement or other authorities if required by applicable law.
We will not share your personal information with any other third party.
Whether information has to be provided by you, and if so why
We require you to provide your personal data (eg name, address, email phone number etc)] to enable us to process your appointment request and query. We will inform you at the point of collecting information from you, whether you are required to provide the information to us as well as any other information required specific to your matter.
Transfer of your information out of the EEA
Given the nature of our work, we may transfer your personal information to the following which are located outside the European Economic Area (EEA) as follows:
1. British Embassy and/or other UK government authorised visa centre entities relevant for the purposes of visa applications to the UK.
2. Translation companies/interpreters if translations of your documents are required.
3. Any other third parties, with your consent or direct instructions, so to further the processing of your matter.
Such countries do not have the same data protection laws as the United Kingdom and EEA. Whilst the European Commission has not given a formal decision that such countries provide an adequate level of data protection similar to those which apply in the United Kingdom and EEA, any transfer of your personal information will be subject to the European Commission approved contract (as permitted under Article 46(5), which the Article 29 Working Party guidance confirms must be specified of the
General Data Protection Regulationthat are designed to help safeguard your privacy rights and give you remedies in the unlikely event of a misuse of your personal information.
If you would like further information please contact our Data Protection Officer at our office. We will not otherwise transfer your personal data outside of the United Kingdom OR EEA or to any organisation (or subordinate bodies) governed by public international law or which is set up under any agreement between two or more countries.
Cookies and similar technologies
A cookie is a small text file which is placed onto your device (eg computer, smartphone or other electronic device) when you use our website. We do not generally use cookies and other similar tracking technologies such as web-beacons, action tags, single-pixel gifs on our website. However, such facilities are part of the services provided by our web-hosting entity – BT. These, if utilized by us will help us recognise you and your device and store some information about your preferences or past actions.
For further information on our use of cookies, please see our Cookie Policy. For further information on cookies generally visit
www.aboutcookies.org or
www.allaboutcookies.org.
Marketing
We will not use any of your personal information for marketing purposes. Our Firm's marketing policy is firmly limited to a client to client relationship and thus the establishment of a client base via personal recommendations.
Your rights
Under the
General Data Protection Regulation you have a number of important rights free of charge. In summary, those include rights to:
fair processing of information and transparency over how we use your use personal information
access to your personal information and to certain other supplementary information that this Privacy Notice is already designed to address
require us to correct any mistakes in your information which we hold require the erasure of personal information concerning you in certain situations
receive the personal information concerning you which you have provided to us, in a structured, commonly used and machine-readable format and have the right to transmit those data to a third party in certain situations
object at any time to processing of personal information concerning you for direct marketing
object to decisions being taken by automated means which produce legal effects concerning you or similarly significantly affect you
object in certain other situations to our continued processing of your personal information
otherwise restrict our processing of your personal information in certain circumstances.
For further information on each of those rights, including the circumstances in which they apply, see the Guidance from the UK Information Commissioner's Office (ICO) on individuals rights under the General Data Protection Regulation
If you would like to exercise any of those rights, please:

email, call or write to us for the attention of our Data Protection Officer
let us have enough information to identify you,
let us have proof of your identity and address (a copy of your driving licence or passport and a recent utility or credit card bill), and
let us know the information to which your request relates.


Keeping your personal information secure
We have appropriate security measures in place to prevent personal information from being accidentally lost, or used or accessed in an unauthorised way. We limit access to your personal information to those who have a genuine business need to know it which are essentially only members of our own Firm and regulatory/governmental bodies as mentioned above. Those processing your information will do so only in an authorised manner and are subject to a duty of confidentiality.
We also have procedures in place to deal with any suspected data security breach. We will notify you and any applicable regulator of a suspected data security breach where we are legally required to do so.
If you want detailed information from Get Safe Online on how to protect your information and your computers and devices against fraud, identity theft, viruses and many other online problems, please visit
www.getsafeonline.org. Get Safe Online is supported by HM Government and leading businesses.
How to complain
We hope that we can resolve any query or concern you raise about our use of your information.
The
General Data Protection Regulation also gives you right to lodge a complaint with a supervisory authority, in particular in the European Union (or European Economic Area) state where you work, normally live or where any alleged infringement of data protection laws occurred. The supervisory authority in the UK is the Information Commissioner who may be contacted at
https://ico.org.uk/concerns/or telephone: [0303 123 1113].
Changes to this website privacy policy
This website privacy policy was published on 6 December 2018 and last updated on 6 December 2018.
We may change this website privacy policy from time to time, when we do we will provide details of any change in this section of our policy.
How to contact us
Please contact us if you have any questions about this privacy notice or the information we hold about you.
If you wish to contact us please send an email to info@behbahani.co.uk , or write to Behbahani& Co Solicitors, Unit A, Argo House, Kilburn Park Road, London NW6 5FA or call us on 0207 644 02 03.
Our Cookie Policy
We ask that you read this cookie policy carefully as it contains important information on who we are and our use of cookies or similar technologies on our website. This policy should be read together with our Firm's Website Privacy Policy, which sets out how and why we collect, store, use and share personal information generally, as well as your rights in relation to your personal information and details of how to contact us and supervisory authorities in the event you have a complaint.
This website is operated by Behbahani & Co Solicitors. We are a Firm of solicitors providing legal services. Please refer to the other sections of our website for more information about our Firm.
This cookie policy only relates to your use of our website,
www.behbahani.co.uk.
Throughout our website we may link to other websites owned and operated by certain trusted third parties to make additional information, services and products available to you. These other third party websites may also use cookies or similar technologies in accordance with their own separate cookie polices. For privacy information relating to these other third party websites, please consult their cookie policies as appropriate.
A cookie is a small text file which is placed onto your device (eg. computer, smartphone or other electronic device) when you use our website. We generally do not use cookies and other similar tracking technologies such as (eg. web beacons, action tags, single-pixel gifs) on our website for our own purposes. However, our webhosting company, BT, has such facilities available and they may be active at the time of your use of our website. It is therefore for this reason that we have produced this cookie policy to provide you with information about them. Essentially, if utilised by our company, they help us recognise you and your device and store some information about your preferences or past actions.
For example, if utilised by our Firm, it enables us to monitor how many times you visit the website, which pages you go to, traffic data, location data and the originating domain name of a user's internet service provider. This information, if utilised, can help to build a profile of our users. Some of this data will be aggregated or statistical, which means that we will not be able to identify you individually.
You can set your browser not to accept cookies and the websites below tell you how to remove cookies from your browser. However, some of our website features may not function as a result.
For further information on our potential use of cookies, including a detailed list of your information which we and others may collect through cookies, please see below.
As mentioned above, we generally do not use cookies. However, such facilities are available via our webhosting company, BT. Therefore, the option is available to use cookies and other similar tracking technologies such as eg. web beacons, action tags, single-pixel gifs on our website to:
recognise you whenever you visit our website (this speeds up your access to the website);
obtain information about your preferences and use of our website;
carry out research and statistical analysis to help improve our content, services and to help us better understand our users' requirements; and
make your online experience more efficient and enjoyable.
For further information on cookies generally visit www.aboutcookies.orgor www.allaboutcookies.org.
Types of cookies
As mentioned above, we generally do not use cookies. However, the cookies, if utilised, that can be placed on your device fall into the following categories:
Session cookies—these allow our website to link your actions during a particular browser session. These expire each time you close your browser and do not remain on your device afterwards
Persistent cookies—these are stored on your device in between browser sessions. These allow your preferences or actions across our website to be remembered. These will remain on your device until they expire, or you delete them from your cache
Strictly necessary cookies—these cookies are essential for you to be able to navigate our website and use its features. Without these cookies, the services you have asked for could not be provided
Performance cookies—these cookies collect information about how you use our website, eg which pages you go to most often. These cookies do not collect personally identifiable information about you. All information collected by these cookies is aggregated and anonymous, and is only used to improve how our website works
Functionality cookies—these cookies allow our website to remember the choices you make (such as your user name, language, last action and search preferences) and provide enhanced, more personal features. The information collected by these cookies is anonymous and cannot track your browsing activity on other websites
The cookies we use
As mentioned above, we generally do not use cookies.
In the event that cookies are to be used by our Firm, we will ask for your permission (consent) to place cookies or other similar technologies on your device, except where these are essential for us to provide you with a service that you have requested.
There will be a notice on our home page which will describe how we will use cookies and requests your consent to place cookies on your device.
If you do not want to accept cookies, you can change your browser settings so that cookies are not accepted. If you do this, please be aware that you may lose some of the functionality of this website. For further information about cookies and how to disable them please go to the Information Commissioner's webpage on cookies: https://ico.org.uk/for-the-public/online/cookies/.
Please contact us, if you have any questions about this cookie policy or the information we hold about you.
If you wish to contact us, please send an email to info@behbahani.co.uk or write to Unit A Argo House, Kilburn Park Road, London Now 5FA or call us on 02076440203.
This policy was published on 6 December 2018 and last updated on 5 July 2020.
We may change this policy from time to time, when we do the, details of the changes will be mentioned of this section of the policy.
End of Policy
Legal Notice: This Policy Notice is specific for Behbahani & Co Solicitors. Any unauthorised use of, reference to, or copying of its contents may result in legal action being taken against any offending person(s) or organisations