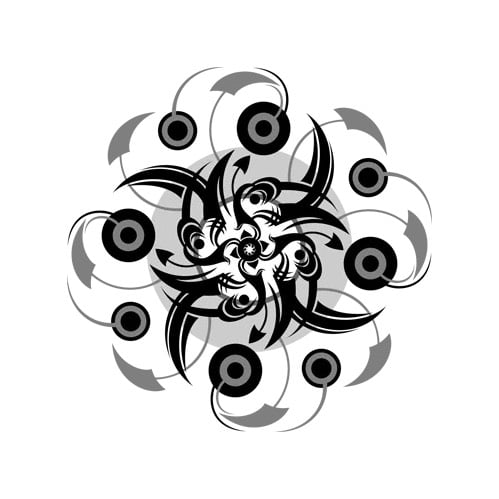 Our COVID-19 Health & Safety Policy
Background and Scope of this Policy:
This Guidance is intended to assist our clients and service providers with information as to how our Firm will be conducting its operations and practices during the continuation of the COVID-19 pandemic and its consequential restrictions. For ease of reference, it has been divided into sections by reference to the most relevant aspects of our work.
This Guidance only applies to our work related operations within the UK and does not apply to any international client appointment arrangements as these would be dependent on the COVID-19 restrictions as may be applied by the country in which the meeting with client is or is to be arranged. For international clients, who have pre-existing overseas appointments, we will be in communication with them in respect of any measures which need to be undertaken, before, during and after their appointment.
This Guidance is effective as of Monday 11th May 2020. It will be continuously reviewed and, if necessary, revised depending on changing circumstances relevant to the pandemic and/or published UK government's advice on matters relating to Health & Safety both at work and in public places. Any such future updates or revisions to this Policy Guidance will be published on this page of our website, which you can access at any time should the necessity arise.
Our Office Opening Hours:
Our opening hours will remain the same as before, which are:
Mondays to Fridays (excluding public holidays) from 9am-17:00pm
Closed for lunch between 13:00-14:00pm
During our opening hours, our staff will do their best to attend to all incoming telephone calls. However, we do strongly urge all our existing clients and any potential new clients to limit their communications with our office by using email rather than telephonic communications. Our existing clients already have the relevant information in relation to the email address that they need to use. All potential new clients or others seeking to contact us about our services can do so by sending their enquiry by email.
Respond Time to Telephone and Email Enquiries/Correspondence:
Our aim is to respond to all enquiries within 3 working days (not including weekends and public holidays) from the date of receipt of any enquiries. Of course, matters which are urgent will be prioritised particularly during these difficult times.
If you are unable to send your enquiry by email and have no choice but to seek to communicate with us by telephone, you can continue to do so by calling our main office number. However, there may be a long delay before your call is answered depending on how busy the incoming lines are at the time of your call. We do therefore urge you to be patient.
Client Appointments (including initial consultation appointments):
Our aim is to conduct the majority of our client appointments via telephone, WhatsApp audio or by video calling using Microsoft Teams or Skype for Busness. Therefore, in office appointments will be an exception and would only apply to the following circumstances:
Short appointments for clients to drop off or collect documents which cannot otherwise be sent or received using pdf scanned format by email or other electronic means and/or regular Royal Mail postal services (such as Recorded Delivery or Special Delivery post).
Where there is a need for a document to be signed and for a signature to be witnessed by a solicitor (for example, Statutory Declarations).
Where, for reason of disability or other health related reasons, it is not otherwise possible to have appointments via phone or video calling.
Where, for any other reason specific to the particular circumstances of the client's case, it is not otherwise possible to have appointments via phone or video calling. The assessment as to necessity for an in office appointment in such exceptional cases will be carried out by Mr Behbahani who is our Principal Solicitor and therefore it would be a matter for his judgement and discretion.
For appointments which fall within the above exceptions, the following special arrangements would apply:
For clients who will be dropping off or collecting documents at our office, they will be expected to ring our door entry system and then step back so to maintain a 2-meter distance from our door entry facility. They will then be greeted by a member of our staff who will collect or hand deliver any relevant documents to them, whilst maintaining social distancing and if so required use of protective equipment.
For clients who have to attend a meeting or an appointment, our office's meeting area has been rearranged so to accommodate a maximum of 2 people at any one time, so to be able to accommodate a sufficient degree of social distancing (2-meters). We therefore request for those clients who have to attend our office for an appointment to ensure that, if they are to come with anyone else, they do so by bringing just one other person with them. Depending on the circumstances, they may also be asked to wear a facial mask and may also be greeted by the staff member whom they will be meeting wearing personal protection equipment (PPE).
In respect of all such appointments at our office, we are unable to accommodate children under the age of 18 onto our office premises. There would also be no toilet/washroom facilities available to clients/visitors.
Appointments Outside of Office:
Our aim is to continue with providing such appointment availabilities for our clients whom, for particular reasons relating to their matter, need to have their meetings in person outside of our office. For example, clients who are disabled and/or for health reasons cannot leave their home; clients who are in hospital or other medical institutions; clients who are detained or in prison; or clients who live in other cities or countries outside of the UK. Such appointments will be arranged on a case by case basis by having regard to the latest UK government's advice on social distancing and travel.
Attendance at Court and/or Tribunal Hearings:
Mr Behbahani will continue to assist clients in relation to all their court matters as their advocate. He will therefore attend any court or Tribunal hearings as necessary. We are aware that the Ministry of Justice is already making all the necessary arrangements so to ensure that the Courts and Tribunals can operate with all the Health & Safety precautions in place including social distancing. We are also aware of the increased use of modern technology by the Courts and Tribunal and anticipate that this trend will continue as we go through the next phases of the pandemic.
We will therefore comply with such arrangements as those imposed by the Ministry of Justice and will inform all clients whose matters relate to the need for use of Court/Tribunal services accordingly.
Deliveries and Access to Our Office by Service Providers:
All deliveries to our office will now be processed by the door entry facility at our office. We will collect and sign for any deliveries by ensuring that the 2-meter social distancing requirement is complied with as much as possible. There may also be necessity to use PPE depending on the circumstances.
In respect of service providers visiting our office, specific arrangements will be made in respect of each visit directly with the service provider in respect of each and every visit. We are currently working with our existing service providers so to have plans in place in respect of both minimisation of necessity for such visits as well as the particular arrangements if a visit is necessary and cannot be avoided.
Duration of Applicability of this Policy Guidance:
This Policy Guidance will be effective as of 11th May 2020 and is expected to run up until 1st September 2020. It may also be extended for a longer period given the current state of uncertainty. As mentioned above, it will also be subject to review and revision depending on any changing circumstances. All future changes/updates to this Guidance will be posted on our website: www.behbahani.co.uk
Updated: 5 July 2020